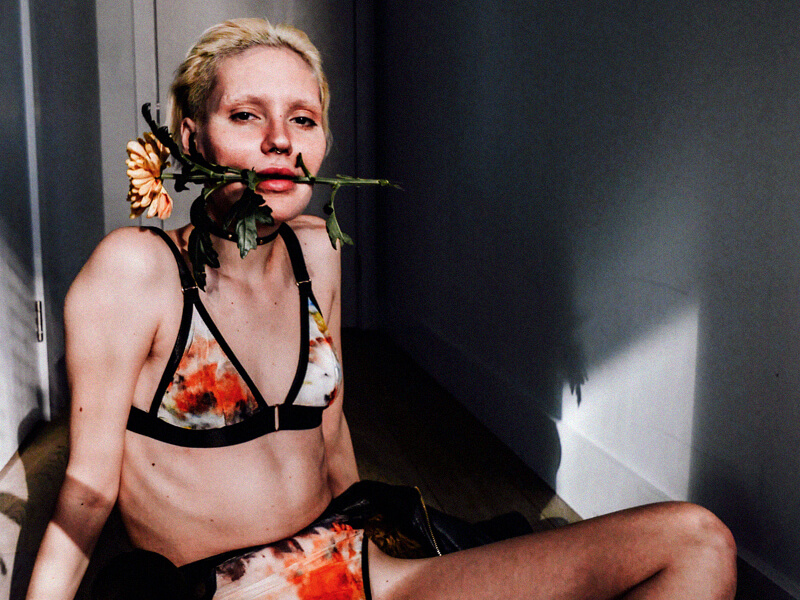 I have a confession to make. I'm a fashion designer with a phobia of sewing machines. Sewing is a perfectionist's idea of hell.
Don't get me wrong, I love what I do. The first spark of inspiration is what I live for. Design is exhilarating. Pattern drafting is neat and precise. Sewing, on the other hand, is MESSY. Seams go wobbly, fabrics pucker, threads break…
Nothing would ever make me pick up sewing again. Nothing except this idea I have… The kind of idea that's as pervasive as fantasies about an ex-lover you know you shouldn't be thinking about, yet there you are, in the middle of the night, full of yearning and unable to sleep. 
So this is where I'm at. I'm really doing this. After years of work and a van load of chocolate biscuits, I'm launching a sex-positive lingerie brand that's going to honour the force of nature that is female sensuality and respect women's+ natural curves.
I'll pour the profits into a number of not-so-sexy but important women's+ charities, raising awareness about the issues that are usually hushed or pushed under the rug. Dainty, cute lingerie with big impact!
Margarita Goroshkevich, Founder
Rock & Lola lingerie is an invitation to slip into a relaxed, flirty state of mind, regardless of your age, shape or background. 
We believe that lingerie is a woman's+ ultimate love letter to herself. It's a simple and oh-so-playful way to honour her body and her pleasure. It is the first thing she puts on in the morning and the last thing she takes off. It sets the tone for her entire day.
Female-founded in London, UK, we are on a mission to create stunning, well-fitting intimates that are as comfortable as they are indulgent. No more painful band indents, no underwires, no scratchy fabrics. Just beautiful lingerie that loves you back.