A bralette is an unwired soft bra that comes in different shapes and fits. Most people are familiar with triangle bralettes, but why stop there? Rock & Lola bralettes are designed take away all the discomfort you might experience from wearing a bra, without losing support.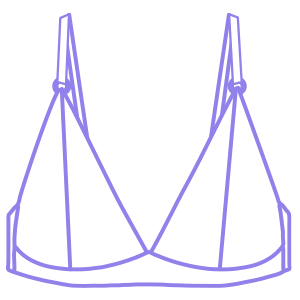 Sizes: 32 A/B, 32 C/D… 38 A/B, 38 C/D
Fit: TAILORED.

Lose the underwires, not the support, with this figure-hugging bralette.
With 'Enyo', you're rocking a sexy plunge neckline and a gorgeous fit, whilst going about your day with ease! Soft self-fabric band makes this style comfortable enough to wear literally All. Day. Long.
Like all our bralettes, this style is stretchy, breathable and soft to the touch.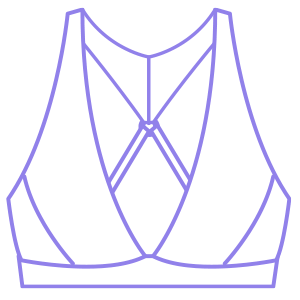 Fit: CLASSIC.
With a name that translates literally into 'maiden', Cora will definitely leave you feeling, and looking like the fairest of them all… If you find yourself wanting to give your girls some room to breathe, go for this one!
The iconic racerback straps paired with the sheer mesh design make this style perfect for an oversized shirt and bralette combo fit!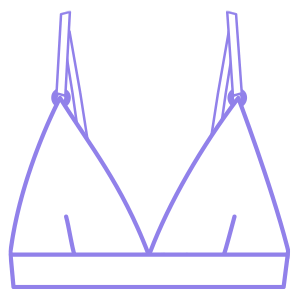 Fit: CLASSIC.
With a name as regal as 'Diana', you know this style is fit for queens! This bralette gives you the ultra-trendy benefits of a classic triangle style, whilst also offering the comfort of an elastic band.
With the option to go lined or unlined, 'Diana' does not fail at providing you with chic coverage.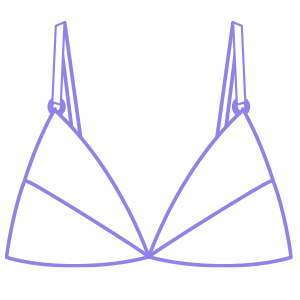 Fit: CLASSIC.
If you're looking for a low coverage, sexy style then the 'Maia' certainly fits the bill! This triangle style comes either semi sheer or completely sheer, and has a narrower band.
The plunge neckline not only means the girls have plenty of room to breathe, but makes this style perfect for a raunchy rendezvous. For a gorgeous barely there look, this style has got you covered!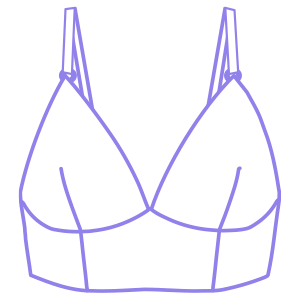 Sizes:  32 A/B, 32 C/D… 38 A/B, 38 C/D
Fit: TAILORED.
If you're looking for a bralette style that doubles as a cute, dainty summer top, this is definitely the one for you!
That being said, 'Rhea' also takes aesthetics into account, the plunge neckline and semi-sheer material make it one of the more versatile styles!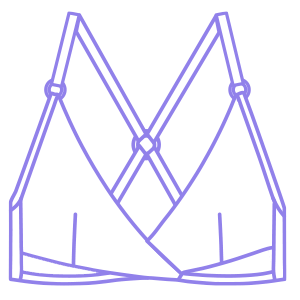 Fit: CLASSIC.
If the phrase 'attention to detail' was a bralette, it would definitely be this one! The 'Kali' pairs an intricate crossover front, with a carefully crafted racerback.
With this style, buying a bralette doesn't have to be tedious, or repetitive. As well as being one of our most fashionable styles, the 'Kali' offers breathing room through its complete sheer mesh / lace material.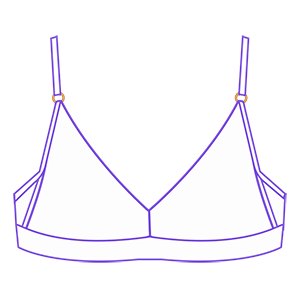 Fit: TAILORED.
One thing about 'Selene', is that it will leave you feeling supported! With an abundantly wide elastic band, gone are the days of excruciating back pain from unsupportive bralette styles.
The extra fabric around the bust offers even more support, and works amazingly well if you're sporting a bigger chest, but still want to take advantage of the comfort offered by bralettes.
Sizes:  32 A/B, 32 C/D… 38 A/B, 38 C/D